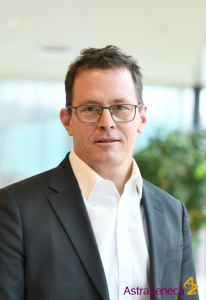 "To err is human," or so they say. But that makes no sense in the pharmaceutical industry.
— We place extremely high demands on quality, says Jerry Johansson, Maintenance Director Senior Advisor at AstraZeneca in Södertälje.
The extreme quality requirements for the end product, in turn, place high demands on purchasing and maintenance. At Underhåll, the Swedish Maintenance Fair, Jerry Johansson explains how this is connected and how AstraZeneca acts when procuring new equipment.
— I'm going to describe how we procure projects, furniture and equipment, in a quality-assured way, he says.
— In our industry, it could be disastrous if something went wrong with what we produce. That's why we continually test the medicines we manufacture to ensure they meet our stringent quality standards.
Jerry Johansson stresses the importance of documenting work processes, as a way of ensuring and creating standards.
— Regulatory bodies in Sweden and other countries place high demands on us; we are controlled very strictly by laws and regulations. But we also set our own rules on how to work to ensure quality.
AstraZeneca invests around 1 to 1.5 billion SEK annually in its facilities in Sweden. This includes reinvestment in existing equipment, investments in capacity and new products. In addition, we have just started up a new biomedicine plant in Södertälje.
Unlike many other industries, the economic aspects do not weigh quite as heavily when purchasing machinery.
— Of course, it is also important for the pharmaceutical industry that the equipment works for a long time and comes at the right price, i.e. provides a good return on investment. But quality and capability are the most important considerations.
The first priority is that what comes out of the machine does not deviate from standard quality. One example of AstraZeneca's stringent requirements is the acceptance tests that are carried out at suppliers around Europe.
— We go out to the supplier and test the machine's functions, says Jerry.
— But we don't stop there: we also check that it's actually built the way it should be. That the alarms on the display are relevant, that the cables are correctly labelled and connected, and so on. It's an extremely rigorous check.
More and more machines, including the ones in the new factory, are being connected to create a digital information retrieval system.
— We have clear strategies, clear goals. But things are moving very fast here, so we cannot be satisfied; rather, we must continue to develop.
— I usually say that there's no point in measuring vibrations if you don't have the basics of your maintenance work in place. It's better to fix deficiencies in lubrication rounds, for example, than to find vibrations in a bearing due to a lack of lubrication.
Instead, the emphasis in digitalisation is on quality assurance of all parameter data, i.e. all information from the manufacturing process.
— We need to do this to prove that this production at a particular date was good. That data is most important to us, precisely to ensure quality.
---
Underhåll takes place from 31 May to 3 June 2022 at the Swedish Exhibition & Congress Centre in Gothenburg. Jerry Johansson from AstraZeneca will be one of the speakers. More information on how to register for the Swedish Maintenance Fair, and the full programme, are available at www.underhall.se.