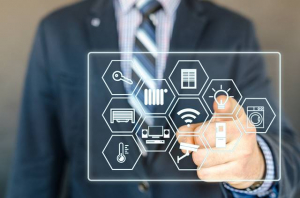 Several new trends and tendencies in product development and maintenance are making strong progress. More computer-based information and knowledge have created greater opportunities to bring production and maintenance closer together. Driven by digitalisation, this development is as welcome as it is inevitable in order to achieve ecological, social and economic sustainability.
Anders Skoogh is Professor of Production Maintenance at Chalmers University and has previous experience of product development at Volvo Cars. The Chalmers researcher sees trends in the tech sector that can create great opportunities for companies and society to develop.
– If we start with the production and manufacturing industry, it is very important to understand how to create value from all the opportunities that digitalisation provides. More efficient systems can have an impact in three dimensions in particular – economic competitiveness, and social and ecological sustainability, Anders Skoogh says.
Although it is mainly product development and new innovations that grab the headlines, maintenance plays an important role in enabling industry to function and move forward. New trends and new technology also affect how maintenance is managed and changed.
– Digitalisation creates both opportunities and expectations for maintenance work. To a large extent, digitalisation is about wanting to increase the degree of automation – and it is becoming increasingly complex. But you can't have factories coming to a stop, so maintenance is critical for digitalisation to work and provide value in the industry, Anders continues.
One branch of the industry that is currently being developed is data-driven maintenance. Anders, who has one foot in business and the other in research, sees the advantages of AI solutions and computer-based knowledge gaining a greater role in the interplay between maintenance and production.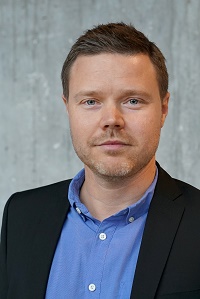 – Data-driven maintenance provides the opportunity to predict. You can see what will happen instead of having to fix something after it has broken. If you succeed in implementing that change, it will be possible to create more reliable production and increase productivity, Anders explains.
The readjustment does not have to be particularly difficult or lengthy. Even without the advanced technology we can already implement it to some extent in operations, routines and industries.
– It does not have to be the world's coolest AI solution, it's more about guessing less and knowing more – and we can do that with data-driven knowledge. By, for example, planning and performing maintenance based on wear and tear rather than the calendar. It does not have to be that difficult and there is low-hanging fruit to pick for many companies, says Anders.
Anders says that historically, the collaboration between product development and maintenance has not been flawless – but that he now sees bright spots in that relationship, as a result of digitalisation taking on a greater role.
– Traditionally, there exists a relationship between maintenance and production based on separate agendas. They have been counterparts – even though they shared the same goal. Data-driven maintenance makes collaboration easier when there are facts to look at, and digitalisation is an important part of that. More and more companies are starting to integrate internally with strong dialogue and collaborative effort to achieve common goals.
The concept of Smart Maintenance was born during industrial digitalisation. It is an organisational design for conducting maintenance in a digitalised industry. There are four dimensions to Smart Maintenance, and it creates a unique combination between people, technology and the organisation.
– The concept of Smart Maintenance is based on the four dimensions of data-driven decision-making, collective competence, internal integration and external integration. If you succeed in understanding that concept and creating a strategy for implementing Smart Maintenance, you can go very far as a company, Anders concludes.
With the progress of digitalisation, maintenance and production have a new basis for moving closer together. It will open up new opportunities in companies and entire industries. You can discover more about the future of maintenance and production at Scanautomatic on 4-6 October 2021 at the Swedish Exhibition & Congress Centre. Scanautomatic is the event for companies and organisations that are developing the smart and sustainable industry of the future.
After that, Underhållsmässan – Europe's largest event and forum for operational safety and maintenance issues – will take place on 15-18 March 2022 at the Swedish Exhibition & Congress Centre. Two events with a focus on knowledge, collaboration and the smart technology of the future.