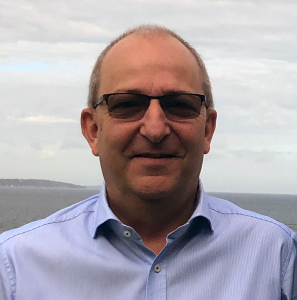 World-class data-driven maintenance. This is the concept that will help mining company LKAB to achieve greater predictability in its maintenance operations. Decisions on maintenance interventions should be based on the actual condition of the machines.
The LKAB mining and minerals group, which supplies the steel industry with iron ore, has extensive maintenance operations. Around 3,000 employees carry out preventive, remedial and improvement work at the plants in Norrbotten.
In 2020, LKAB and AFRY started a collaboration, working according to a concept they call "World-class data-driven maintenance". It involves making operational and strategic decisions based on data. An important element in the thinking behind the concept is creating a balance between people, process and IT during the change journey. This means an equal focus on getting employees on board and working towards a data-driven approach.
— Our collaboration began by giving an inspirational seminar on our concept to LKAB, who were curious about what data-driven maintenance would mean for their operations. We then conducted a baseline analysis of LKAB's available data, says Mats Eliasson, section manager for data-driven maintenance at AFRY.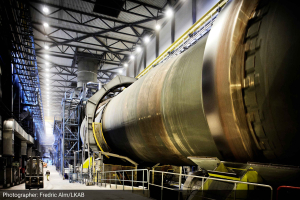 Downtime data and maintenance data were assessed – what was the quality? And where in the operation could more sensors be installed, to complement existing data collection?
The next step was to formulate a set of key performance indicators to support LKAB in moving from the current state to the desired state by 2025. One of the KPIs aims to measure the total economic impact of maintenance activities, which includes loss of revenue, indirect costs and direct maintenance costs.
— LKAB will be changing its maintenance system later this autumn, so now is a good time to develop processes and working methods. Previously, decisions were made more on the basis of individual knowledge and experience, and maintenance plans were driven by the calendar and warranty periods. By adding data, maintenance can instead become condition-based and predictive over time, says Mats Eliasson.
Each year, LKAB carries out a number of major maintenance shutdowns. It is important that all planned work gets done in the course of these days. A data-driven approach makes it easier to plan and prioritise correctly, which also increases the safety of the entire operation.
— Generally speaking, we know that accidents and injuries can often be linked to incidents. If you can prevent machine breakdowns through condition-based and predictive maintenance, you can also eliminate risks, says Mats Eliasson.
---
Underhåll takes place on 31 May – 3 June 2022 at the Swedish Exhibition & Congress Centre in Gothenburg. Mats Eliasson will participate as one of the speakers on 1 June. He will tell us more about how AFRY has helped LKAB embrace data-driven maintenance. You can find more information about Underhåll, the Swedish Maintenance Fair and its programme here: www.underhall.se
Get your free admission ticket here »