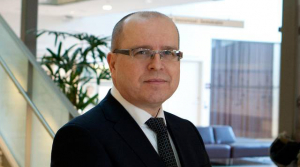 For a long time, Swedish industry has felt the lack of international standards with regard to interoperability, i.e., the ability of different systems to function and communicate with each other. SEIIA (the Swedish Industrial Interoperability Association) was born with the goal of bringing together Swedish industry and its suppliers to address this need.
Working with industrial standards, especially international standards, is absolutely necessary for Sweden to be able to compete with other countries.
– Using standards has several benefits. For one thing, you reduce the losses relating to the actual design, ensuring access to quality-assured technical information, and you can train staff and simulate start-ups in a digital twin to be able to get started with production faster. In addition, you drastically reduce maintenance costs, operating costs and management costs, says Matti Tuikkanen, one of the initiators behind SEIIA with responsibility for communication and business development.
SEIIA's work with standards is focused on interoperability and ISO 15926. Sweden is far behind its competitors and a major reason for this is the lack of interoperability.
– I usually react when people talk about digitising industry. Because we currently do not even have the necessary infrastructure in Sweden's process industry. When you are building a large industrial facility, everyone works in their own computer system environments, which cannot communicate with each other, and this makes it very difficult to share information. Either you do not get it, or you get it in a locked pdf. Maintenance organisations therefore face enormous problems, and this leads to large unnecessary losses during a plant's life cycle, says Matti Tuikkanen.
Many countries have come much further than we have in the use of international standards and with regard to information exchange, but with the help of SEIIA, they hope to catch up with the outside world.
– What SEIIA has achieved is really fantastic. We have used our experience and our contacts, got in touch directly with the plants and agreed on the need for an increase in competence among buyers, and that there must be common standardised requirements for both system and technology suppliers regarding information transfer, says Matti Tuikkanen.
SEIIA's efforts have resulted in the user side and the supplier side now collaborating with each other towards a common goal. Even the suppliers that previously only competed with each other are now working together towards the same goal.
The association has already created great interest; in a survey, 43% of companies in Swedish process industry have expressed an interest in membership.
– The goal is to be able to set requirements for deliveries using international standards through this network. It is our job to bring the industry together and provide these standards and methods for interoperability, says Matti Tuikkanen.
The Swedish Exhibition & Congress Centre and SEIIA are now collaborating on the ProcessTeknik trade show, where SEIIA will hold its annual meeting, and where the Industrial Interoperability Summit 2021 will take place.