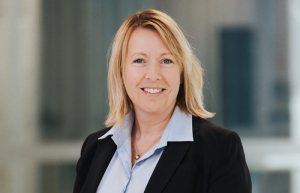 It has long been known that industry faces a challenge to attract the right workforce. About 40 percent of Swedish industrial companies say that the skills shortage is an obstacle to their growth ambitions.*

Now the Swedish Exhibition & Congress Centre in Gothenburg has presented a concept to raise the skills issue at all of its industrial fairs, starting at Underhåll, the Maintenance Fair, in March.
But it is not just the need for labour power in today's industry that this concept addresses. A new kind of expertise will also be needed, in line with digitalisation in the industry,
"Digitalisation and automation are the technology shifts that are most impacting skills needs right now and we see a great need for competence in, for example, automation, programming and machine learning, and specifically in the form of computer scientists, production technicians and designers," says Malin Rosqvist on the strategic innovation program PiiA (Process Industrial IT and Automation).
The same concept for all fairs
At Underhåll, the Maintenance Fair, which takes place on 10-13 March at the Swedish Exhibition & Congress Centre in Gothenburg, the new concept "Attractive Industry" will be presented for the first time.
"For several years, industrial fairs at the Swedish Exhibition & Congress Centre have addressed the issue of skills supply in different ways. Now, working together with the various stakeholders in industry, we are developing a common concept to put a clear focus on how industry needs to become attractive to more people,  We are doing this, among other things, through daily seminars and panel discussions on the open stage that are accessible to all visitors to the fair," says Anna Jarnö, Business Manager for Underhåll 2020.
Education and future prospects
Attracting more women into industry is a challenge. Today, only 22 per cent of those working in industry are women, and in the repair and installation sector, as few as nine per cent. But you also need to get more young people to regard industry as an exciting place to work.
"We still need good role models from industry who can tell us about the exciting jobs and development opportunities that exist in industry today. In schools, we need to increase knowledge about the labour market and also ensure that student counsellors have the right knowledge to be able to offer students the right guidance towards professions in technology. In addition, we need more opportunities for adults to change jobs, for example through collaboration between industrial companies, technical universities and colleges," says Malin Rosqvist.
Attractive Industry during the fair
Seminars and panel discussions covered on the stage at Underhåll  include, among other things, how to borrow technology from the gaming industry to attract young people, what it is like to be a young woman working in industry, and how industry needs to adapt to attract the staff they are looking for. Malin Rosqvist and others will talk about why things are the way they are in our industries today and how to identify the most relevant and suitable competences.
"With Attractive Industry we want to reach a broad target group of both men and women, young and old, and with different skills. The stage programme was developed in collaboration with industry and RISE (Research Institutes of Sweden AB), and our hope is that it will help to raise these issues further in both maintenance and for large parts of the industry," says Anna Jarnö.
Take part in the entire Attractive Industry programme here »
*Source: Industry Trend Monitor
For more information contact:
Anna Jarnö, Business Manager for Underhåll at the Swedish Exhibition & Congress Centre, Gothia Towers
Telephone: +46 (0)31-708 80 85
E-mail: anna.jarno@svenskamassan.se
---
Underhåll is Europe's largest cross-industry meeting place with a focus on operations and maintenance. Addressing on the sector's most important issues, the event contributes to a greater understanding of how properly executed maintenance contributes towards a major uplift in profitability and efficiency for both industry and public infrastructure. 350 companies and organisations will exhibit, and the event will be visited by approximately 10,000 people.